The Essential Guide to High Schoolers Prepping for College
Authored By: Nicholas Sullivan
Nick is a college admissions consultant who helps high school students find and apply for financial aid and scholarships. He also coaches them on the application process.
What can high school students do during their four years to prepare for their impending college education? Plenty, say a host of experts, parents and educators.
In fact, high school students with their sites aimed on college will likely underestimate the amount of work that's needed in getting ready for college before an acceptance letter comes into their inbox.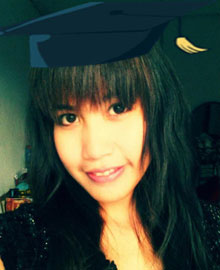 Early Years
Freshmen and sophomore years in high school are seen more as a time for learning, growing, developing new hobbies and interests, fitting into activities and more. There is less pressure from school counselors and parents during these early years.
By the time a student enters junior year, however, it's the right time to start researching options for college. A treasure trove of useful information is available on The College Board majors for prospective college students, including tips for both work inside and outside the classroom.
High School Juniors
Along with parents and school counselors, high school juniors can begin to determine interests for further study; start to research college aid program availabilities for the year of college entry; and start saving money for college expenses. US News offers suggestions from educators for high school juniors. Some of the tips include:
- using a businesslike email address for all college admissions correspondence;
- establishing a college calendar for important dates for university open houses, application deadlines and more;
- finish the SAT or ACT by March to have May and June available for further tests or travel.
High School Seniors
By the time senior year comes into play, many universities are making final decisions on scholarships, grants and other forms of financial aid before a senior's spring semester even begins.
If you're already accepted to your chosen college in your senior year, then spend the rest of your time with these tips:
- Complete all your financial aid applications, and follow-up on any grants and extra funding for college
- Research any last-minute scholarship possibilities
- Earn as much money as you can during the summer months
- Finish your housing application, and make all cash deposits necessary to secure your housing need.
The choices are great when it comes to a college education. The impact of a high schooler's choices are even more important in the process. Understanding the necessary steps to achieve your goals will open up a brand new world of adventure and learning ahead.